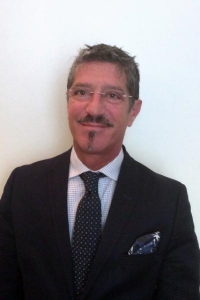 Dr. Luca Rovati
Plastic and reconstructive surgeon
Luca C. Rovati graduated "cum Laude" in Medicine and Surgery from the State University of Milan, Italy 29/10/1986. He specialized "cum Laude" in Plastic, Reconstructive and Aesthetic Surgery at the same University in June1991.
July 1991 - July 1992 won a grant for one year at the Institute of Plastic and Reconstructive Surgery at the New York University (Prof. J.G. McCarthy).
July 1992-Jan 1994 Visiting Doctor at Campinas University San Paolo, Brasil (Prof. Cassio Raposo do Amaral), at University of San José do Rio Preto San Paolo, Brasil (Prof. R. Bozola), at Catholic University of Salvador Bahia, Brasil (Prof. G. Peixoto) and at the University of Mexico D.F. (Prof. F. Ortiz-Monasterio) doing extensive surgical study of Craniofacial Malformations, Cleft Lip and Palate Surgery in addition to Breast Surgery and Aesthetic Surgery.
Consultant in Plastic and Maxillo-Facial Surgery at San Gerardo Hospital Monza Italy (1994-2008).
Consultant in Plastic, Hand Surgery and Microsurgery at San Gerardo Hospital Monza Italy (2008-2016).
Co-Author of more 150 Scientific Papers and speaker in many National and International Scientific Meeting.
My principle activities are: post oncologic surgery for skin cacer (melanoma, basal and squamous cell carcinoma), breast and gynecological surgery, post traumathic head, neck and limbs surgery, diabetic foot, pressure sores, hand surgery.
Aesthetic Surgery (nose, face, breast, eyes, ears, abdomino plastic), aesthetic medicine (jaluronic acid and botulinum), lipofilling, microfat, nanofat and microbotox.