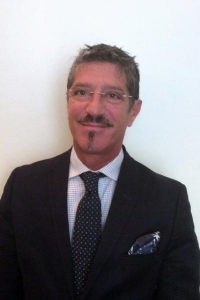 Dr. Luca Rovati
Plastic and reconstructive surgeon
Dr. Luca C. Rovati graduated with cum laude in medicine and surgery from the State University of Milan, in Milan, Italy, 29/10/86 cum laude, he earned his specialization in plastic, reconstructive and aesthetic surgery with high honours in july 1991 cum laude.
Since january 1987 dr. Rovati has worked as resident doctor at San Gerardo Hospital of Monza (Milan), Italy in the plastic and maxillo facial reconstructive surgery division under the direction of prof. E.P. Caronni, his qualifications subsequently won him an pubblic concourse for a permanent position in 1993. He has been an associate medical director for plastic and reconstructive surgery since 1994, primarily operating on craniofacial malformations, pressure wounds, post oncological reconstructive surgery of breast and gynaecological. Melanoma and skin cancer surgery. Hand surgery.
July 1991-1992: one-year grant as visiting doctor at the institute of plastic and reconstructive surgery at the New York University under prof. J. G. Mccarthy, carring out research and performing craniofacial surgery.
1992-93: visiting doctor at Di Campinas University, San Paolo, Brazil, with prof. Cassio Raposo Do Amaral, at University of San José Do Rio Preto, San Paolo, Brazil with prof. Roberto Bozola, at Catholic University of Salvador Bahia Hospital, Brazil with prof. Gerardo Peixoto and at the University of Mexico d.f. with prof F. Ortiz-Monasterio, an extensive surgical study of craniofacial malformations, cleft lip and palate surgery and breast reconstruction.
Consultant in plastic surgery and maxillo facial surgery at San Gerardo Hospital Monza Italy (1994-2008).
Consultant in plastic surgery, hand surgery and microsurgery at San Gerardo Hospital Monza Italy (2008-2016).
Language skills: mother tongue: Italian
Fluency in English and French, both spoken and read. Good fluency in Spanish and Portuguese.
A number of scientific papers have been published nationally and internationally. Frequent speaker at both domestic and international congresses
His principle activities are: post oncologic surgery for skin cancer (melanoma, basal and squamous cell carcinoma), breast and gynecological surgery, post traumathic head, neck and limbs surgery. Diabetic foot, pressure sores, hand surgery. Aesthetic surgery (nose, face, breast, eyes, ears, body contouring), aesthetic medicine (jaluronic acid, botulinum, peeling and needling).
Member of SICPRE (Italian Society of Plastic Surgery), ASPS (American Society of Plastic Surgeon), ISS-SIC (International Society of Surgery), EAFPS (European Academy of Facial Plastic Surgery).