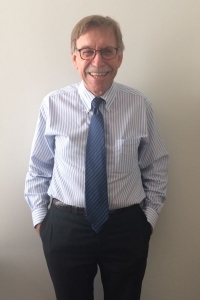 Dr. Momcilo Jankovic
Pediatrician / Pediatric Hematology
Dr. Jankovic is a pediatrician and hematologist who graduated in 1977. From 1982 to 2016, he was a Level 1 physician at the Pediatric Clinic of the University of Milano-Bicocca, with management responsibilities for the Hematological Day Hospital at San Gerardo Hospital, Monza.
He was President of the Italian Association of Pediatric Hematology and Oncology (AIEOP) from 2002 to 2004, and has been a member of the Bio-ethics Committee of the Istituto Nazionale dei Tumori in Milan since 2010.
He has always been (and still is) particularly involved in studying and treating childhood leukaemia, obtaining cure rates of about 80% and acquiring an international reputation.
He retired from the hospital on 1 August 2016, but continues to work with the MBBM Foundation's Hematological Centre after signing a medical consultancy contract in September 2016.
He now collaborates with publicly recognised private institutions in treating all pediatric diseases, and is particularly specialised in blood diseases.
In 2010, he was awarded an Ambrogino d'Oro with the citation: "So many children have become adults thanks to him".